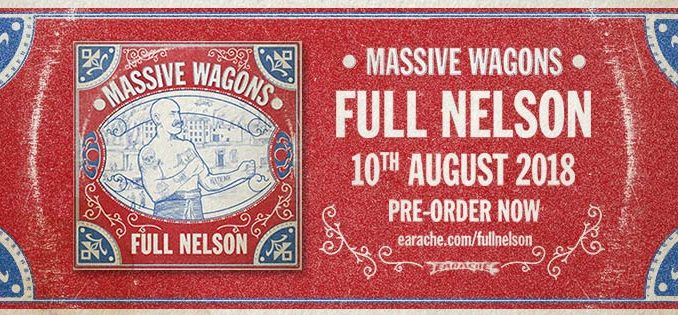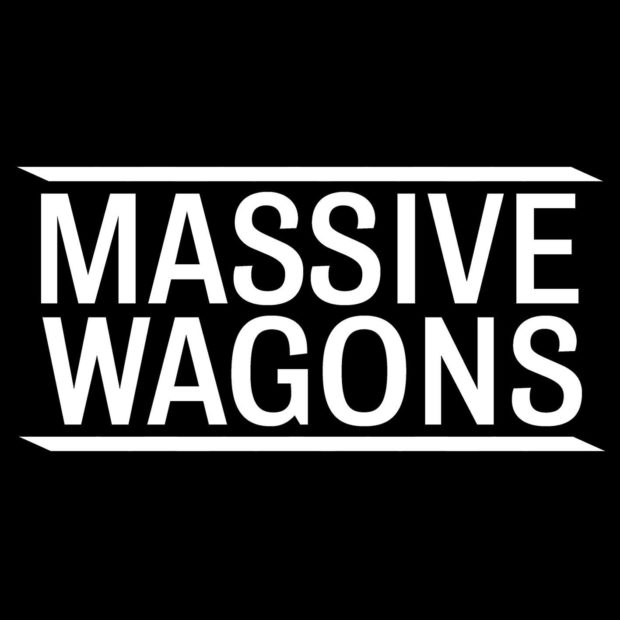 Review Fix chats with Massive Wagon's Adam Bouskill, who discusses the band'a new album, "Full Nelson, " detailing its creative process. As well as the band's origin and goals for the future.
Review Fix: How did the band get together?
Adam Bouskill: Beer brought us all together! Haha. It was simple really, before the band had a name it was just Adam, Baz and a few others jamming covers. Me and Alex joined after drunken conversations at Download Festival. And the rest is history!
Review Fix: What are your influences for this album?
Bouskill: Everything influences us all of the time. It doesn't even have to be music.  Band wise,  definitely The Wildhearts, Aerosmith, Sabbath, but you can hear tonnes of our heroes crammed into every album. It's what makes the Wagons sound!
Review Fix: What is your stand-out track on this album? How was it written?
Bouskill: It's hard to pick a stand out track when you've been sat on the songs for so long. Robot instantly grabbed me, it's so fun to play on bass as well. When we first got the riff down, it all just fell into place, it's always great when that happens. We changed it a few times and got Mike Exeter in to dabble with producing it. Hard work, but well worth it. The compromise on the end product is brilliant!
Review Fix: What makes your brand of music special?
Bouskill: This is going to sound cheesy as hell, but it's down to the fans, and how everything happens live. Anyone can download pro tools and get into a studio. With us, it's all about the individual song, the time and effort are put into getting the best of that particular verse or chorus. Not about how the and "should sound" or what "image" we portray. We have a real core fan base, and they love what we do. It's amazing.
Review Fix: How was "Billy Balloon Head" written?
Bouskill: You'd have to ask Baz,  but from my point of view, we kept it a straightforward rocker, no frills, just in your face, honest, blues-driven riff about the knuckle draggers in society who can't see past the end of their nose. It just clicked.
Review Fix: Why do you think people should enjoy it?
Bouskill: It's a party tune,  dance,  jump around, sing it,  because everyone knows a Billy Balloon Head.
Review Fix: How do you want your music to affect people?
Bouskill: Each song will affect people differently. There are no rules or guidelines in regards to this. You either love it or hate it, connect with certain lyrics or just love the tune.
Review Fix: What makes this album different from your previous work?
Bouskill: Apart from the obvious things like, having a bigger label (Earache) backing us, and management taking a lot of the behind the scenes jobs away from the band, it's just become a bigger animal, work ethic and commitment are the same from when we released 'Fire it Up'. It's for the fans to decide!
Review Fix: What are your goals for the rest of 2018?
Bouskill: Our main aim with 'Full Nelson' is to break into the Top 40 album charts. We would be the first band from Lancaster to do so! It would be a great accolade to have! We just want to keep making this whole thing as successful as possible.
Review Fix: What's next?
Bouskill: There are plenty of things going on behind the scenes at the moment. It's all great stuff. Fingers crossed for a support tour in the near future. After the album release, we have a gig supporting our heroes Status Quo, which will be mind-blowing! But mainly we will have to see what chaos comes after releasing the new record!
Review Fix: Anything else you'd like to add?
Bouskill: Just a massive thank you to Terri and Heidi at RPM, the guys and girls at Earache and of. course all our family, friends and fans.
[embedyt] https://www.youtube.com/watch?v=ZMhk1KAOh6o[/embedyt]