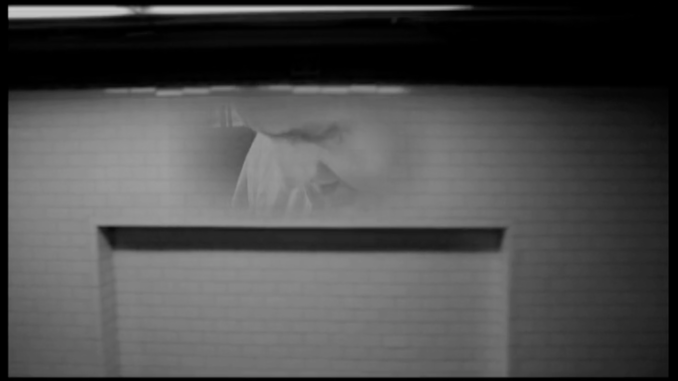 Review Fix chats with Don Cato, Artistic Director of the Queens World Film Festival, who discusses his film, "Dead Man Rides Subway," currently appearing at the Roxy Underground Short Film Festival.
Review Fix: How did you get involved in film?
Don Cato: While IÂ  was a Landscape Architect working in Cambridge, Massachusetts I attended the Orson Welles Film School. I had been interested in film since I was a kid in Fredonia, but had pursued a more mainstream occupation. When I was able to start doing both I moved to Oregon to earn Masters Degree in Landscape Architecture and study Film & Motion Graphics in Fine Art at the University of Oregon
Review Fix: What was the inspiration for this project?
Cato: I was one of a few filmmakers approached to make a short film of a poem from the book Token Entry: New York City Subway Poems, Edited by Gerry LaFemina. I chose the poem Dead Man Rides Subway by the Pulitzer nominated poet Cornelius Eady. Of course…there was no budget. So what.
Review Fix: What's your creative process like?
Cato: I studied the poem. How they were phrased and ultimately, what they sounded like in the air. Once I felt the rhythm of the poem and had cast my lead we began shooting. My focus was capturing little moments. I shot in the subways about 10 hours over several weeks all the while ruminating on the idea. From those raw images and the voices, I worked to discover rhythms and crafted images to compliment, support and counterpoint those visual sounds.
I remained focus on one thing: words = poetic essence.
I craved the right score, I was thinking a Harry Parch/Glenn Gould mash up and finally found the perfect piece through Marco Oppedisano, a Queens composer and performer whose music I have long admired.
I felt I had the tonal soul of the piece in Marco's music and once I laid down the track I went about the job of work to compose the piece. The process was about six or seven months.
Review Fix: What makes this different or special?
Cato: Hmmmm…..it is an audio-visual poem which is open to interpretation.
Review Fix: What did you learn about yourself through this process?
Cato: Not a goddamn thing….every film is focused hard work.
Review Fix:Â What was the feeling like on set?
Cato: Inspired playfulness.
Review Fix: What are your ultimate goals for this production and for the future?
Cato: I just want people to experience the work.
Review Fix: What's next?
Cato: I am remastering some of my old work with DuArt and teaching at the Digital Film Academy. Right now I am screening submissions for my festival, the Queens World Film Festival so I am very focused on the incredible work that we are getting.
Review Fix: Anything else you'd like to add?
Cato: I am thrilled to be part of the Roxy Underground Short Film Festival with right other terrific films. Roxy is fine venue and screenings are always crisp and clear.