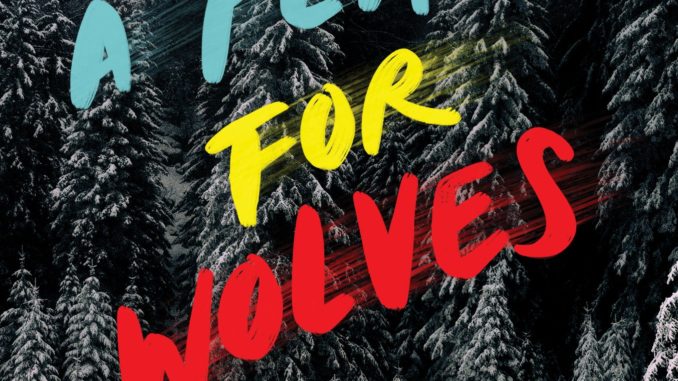 Novels for a young adult audience may seem to be a tricky thing. What does it mean? As someone who has been reading since they learned how, you may find no genre boundary. Your favorite book could be Frank Herbert's 'Dune' or 'Kindred' by Octavia Butler. For those who love a good story, there is no such thing as young adult or historical romance. In the case of Kosoko Jackson's 'A Place For Wolves' it doesn't matter where you find it in the bookstore, you should seek it out and read the hell out of it.

James Mills is a Black-American whose adoptive parents are USAID workers. For years they've taken him and his sister Anna all over the world helping people. Then there was Kosovo and James' world will never be the same. In the beginning of James' journey he recounts in a letter to Anna that his otherness will cause him to be an outcast. He's determined to let her know how miserable he is and how much he feels abandoned. But the novel doesn't start there. Instead your sense of safety is jarred by being placed in danger right alongside James. His declaration in the first line of the book is not hyperbole, or teenage angst. Rather, it's in the vein of Toni Morrison's 'Paradise' and Ray Bradbury's 'Fahrenheit 451' where it serves as both warning and invitation to the reader. The part epistle, part first person style puts you in James' control. You view everything through his lens. In essence you become a gay, black teenager in the middle of a conflict where you have to figure out first how to stay sane, then stay alive.

By placing his characters in a real-historical conflict, Jackson has created relatable people who you feel familiar with. As the driving force in this story, James allows you into his world. The way he collects 'pretty people,' his parents' idealism, then bravery, even his sister's intelligence make him a complete person. At times shallow, others, the smartest, most decisive person in the room James is a character you're glad to get to know. The references to 'The Outsiders,' the game of Jeopardy he plays with his sister through the letters he writes to her all paint a picture of someone who is forced to grow up in a matter of months. You'll like James, you may also get angry at his parents' naiveté about their safety in Kosovo and think that maybe they took one trip too many. However, just when you begin to resent his parents, James reminds the reader of the many conflicts they escaped from, along the way learning several languages and getting prepared for the real world. You may not want James' life, but you care about and empathize with him. Also, he does find love amidst the crazy, so things may not be that bad.

Reading 'A Place For Wolves' will change you. A young gay teenager may read this and not feel alone. Similarly that 40-year old roaming the bookstore, feeling nostalgic heads over to the young adult section and discovers an author who speaks to their soul. Although this novel is geared toward a particular audience, Kosoko Jackson's writing isn't for one group specifically. That reader searching for a new writer is going to be lucky enough to find a great talent. Perhaps Jackson may become someone's Alice Walker or Maya Angelou where they'll eagerly await the next fictional offering. At the very least you'll see the gameshow Jeopardy in a new light.