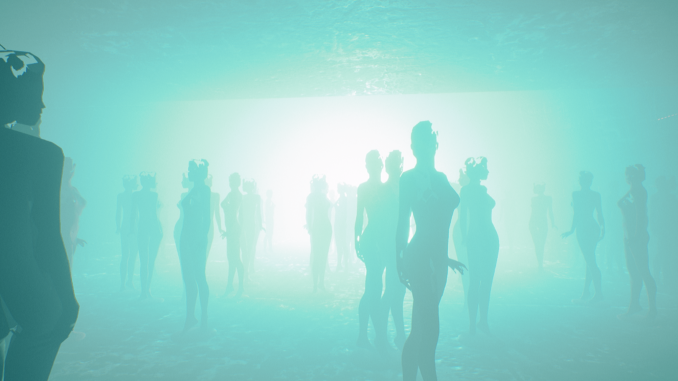 Review Fix chats with "We Left You' developer Andy Nekca, who discusses the development of the game and his goals for it 
Review Fix: How was this game born?
Andy Nekca: The idea to create a game was probably from childhood, but before when it was only C ++ and a high threshold of entry, it seemed impossible for me to do this – I needed a large budget, a big and experienced team. So I just played games, many games, so many different games. A few years ago, I saw the possibilities of Unreal Engine and Unity – it blew my mind! So many opportunities! And I told myself- it's time to create something of my own. I have to say that when I started developing the game I had no experience in creating games, modeling, programming, etc. Full noob. But I had experience in forming visual language, atmosphere and mood of the image. (I have experience as a cameraman and working with retouched photos, videos).
Review Fix: What makes this game special?
Nekca: This game is about a lone android, in a big cyberpunk world where androids became outlawed. The atmosphere is the main aspect of my game. Feelings and mood that arise during the game- this is the most important for me. To be honest. I prefer not to say much about the plot of the game. Why? I stick with the rule of cinematography- Speak less, show more. 
Review Fix: What games influenced this one the most?
Nekca: It is Inspired by films like Blade Runner, Thirteenth Floor, The Matrix and games like Fallout (1,2) Mirror's Edge. Through this, I decided to create a first-person cyberpunk game.  I saved money and quit my job (I worked as a salesman for a few years) to start development. YouTube tutorials, every day, every night. At first, I was very optimistic about development time, like three-four months and it's done (Ha-ha, what a noob). "the further in, the deeper s**t."
Review Fix: Any fun stories or wild moments during development?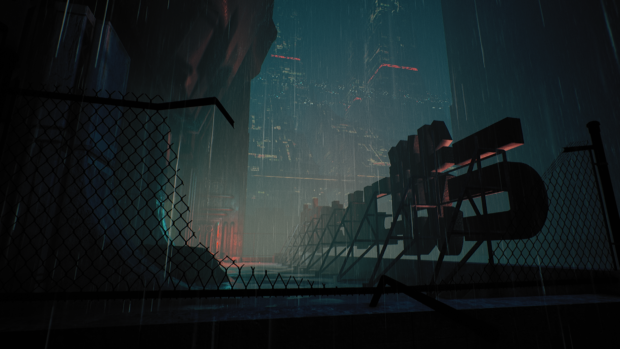 Nekca: The beginning of development was difficult. Often I had to look for the tutorials of YouTube or Google. (God bless people that share and help newbies like me.) At some point, I realized that I could not finish the game alone in the optimal time (at least a year) and I decided to start looking for enthusiasts to get grouped with. (It turned out to be a bad decision for me, a waste of time. I ended up working with friends at least, not strangers from the web) After some frustration, I decided to hire an animator to create some parkour animations for the main character. I was lucky and I found one. So I sold some of my stuff to pay him. 
Review Fix: What were the major lessons learned?
Nekca: Now it's one year of development pass and I learned a lot of lessons. For some people they are obvious:
Always make a plan, script.
Write down everything that you can.
Keep your assets and files in order.
Don't be lazy to name them correctly. It helps you a lot!
Procrastination is your worst enemy – learn to fight it.
You can do everything- but how much time will you spend on it?
The simple solution is the best solution. 
Review Fix: Do you think preserving older gameplay mechanics in new games is important?
Nekca: Old game mechanics are tested by time and players. They are the best, but not the only ones. I created a new mechanic in my game, but I still don't know if the players will like it. Experiments are interesting, but may be a failure. Who knows? Beta tests are great.
Review Fix: How do you want this game to be remembered?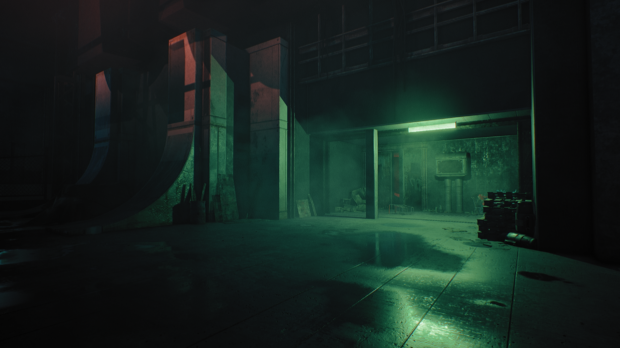 Nekca: For me, games are an incredible opportunity for self-expression. How many pleasant memories do we have with games? How many emotions — joy, anger, fun did we experience through them? Games unite people, make them happier, smarter (sometimes not). So, I want the players to remember my game with emotions, even if it is sadness. (I hope not to be sad about a bad plot or mechanics).