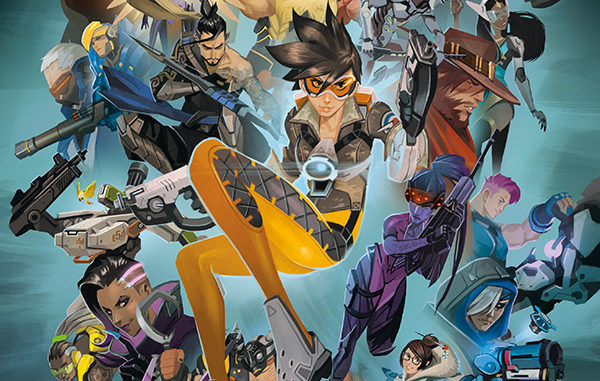 Dark Horse Comics and Blizzard Entertainment are releasing an updated and expanded Overwatch Anthology with Overwatch Anthology: Expanded Edition. This hardcover includes the previously collected Overwatch one-shots along with seven more stories and a new cover by Bengal.
In this exciting comic series, explore the backstories and motivations behind Overwatch's most popular heroes—from Ana to Zarya! This updated hardcover anthology now collects all of Blizzard Entertainment's existing digital Overwatch comics from an all-star lineup of creators, including Ryan Benjamin, Matt Burns, Robert Brooks, Micky Neilson, Nesskain, Bengal, and more. Whether you're starting in bronze or a Grandmaster, this expanded anthology adds over fifty pages of new comics and behind the scenes content, making it an essential companion to the Overwatch universe!
Overwatch Anthology: Expanded Edition hardcover will be in comic shops on November 10, 2021 and in book stores on November 23, 2021. It is available for pre-order on Amazon, Barnes & Noble, and at your local comic shop and bookstore. Overwatch Anthology: Expanded Edition will retail for $24.99.