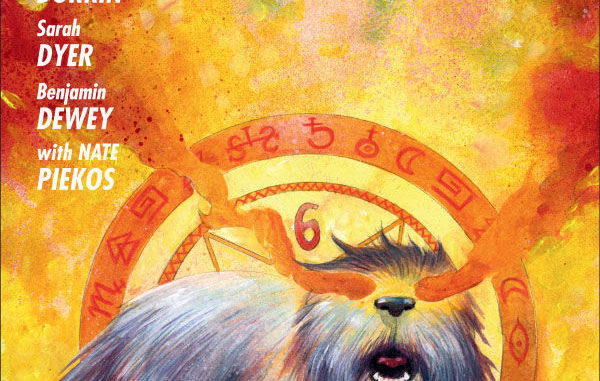 There is rarely a franchise about a bunch of animals with magical powers that has any quality to it. One of those rare franchises is the "Beats of Burden" franchise by Evan Dorkin. The great times (and general weirdness) continue with a new comic called "Occupied Territory" with co-writer Sarah Dyer and artist Benjamin Dewey. Emrys tells the story of when he had to investigate some weird deaths going on in Northern Japan during World War II.
Of course, nothing is ever simple for the dogs as the deaths are caused by something evil. This first issue seems to be tame when compared to other "Beats of Burden" comics. We don't get into weird things until the very end. That's not a terrible thing since there is such a thing as developing the situation and mood.
Dorkin and Dyer do an OK job of setting both up. Take this issue as more "here's the background of what's about to happen" rather than "here's what happened and it was messed up." We are introduced to a new dog but we don't see enough of him to get a full opinion of his character. He could be a great character but right now he's a mystery. The art for the human characters may not be that important, but if the animals look terrible it's basically a high crime. So far, the animals look nice so there is no need to contact the authorities.
They look and move exactly how real-life dogs do. Even the new dog looks nice.
The first issue of "Beasts of Burden: Occupied Territory" has a nifty plot, but you need to get past the introductory stuff to get to it combined with some great artwork and this could be another great addition to the "Beasts of Burden" franchise.