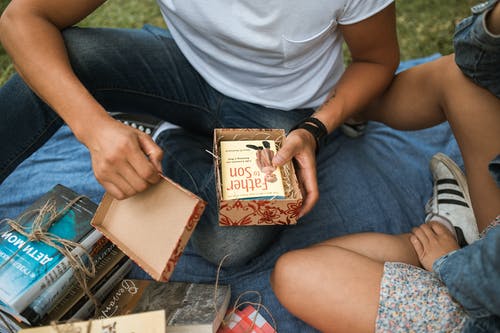 In general, women love being shown attention whether she's a girlfriend, spouse, wife, or fiancé. Even the special lady friend in your life may sometimes get jealous or feel neglected if you choose to spend so much time with your girlfriend over her. That aside, men, one of the secrets to keeping your woman around and in love with you for as long as you can be is simply being sweet.
From getting her roses to serving her breakfast in bed, saying nice words, and occasionally treating her to a relaxing spa experience, one thing is for sure. The list of sweet things you can do to your woman is literally endless. Most importantly, timing it right can double your odds of keeping her interested in you. Here are five times a man should be really sweet to his woman.
1. Toward Her Birthday
The list of reasons why birthdays are considered important is endless… literally! Better yet, studies indicate that women value birthdays more compared to men. When anticipating her birthday, most women will show changes in behavior. They will also often experience psychological changes, where some are super excited or super anxious.
You can rest assured she's looking forward to how you treat her, what you'll get her, and the attention you will accord when her birthday finally comes. This is all the more reason to start being sweeter to her at least a few or two before her birthday.
2. Valentine's Day
February fourteenth is inarguably among the most celebrated holidays on the planet. Of course, cheaters are caught, relationships broken, and others blossom. Despite the age of your relationship, one of the best things you can do to show love and care to your better half is to be as sweet as you can on valentine's day and throughout the lover's season.
Now, this day is never complete without tokens of appreciation that usually accompany roses. As you shop for gifts, make sure to get her some beautiful valentine flowers that symbolize love. Don't forget to ensure they are the right color (preferably her favorite) and scent, pairing them with something like a chocolate bar, a wine bottle, and a brief note describing how you feel about her.
3. Your Anniversary
If you've been a couple for a while, you probably have a specific date in mind when mutually agreed to be together or exchanged vows. For engaged and married couples, this is usually the wedding proposal or wedding day respectively. It is a custom to celebrate this day each year. Be extra sweet to your woman on your anniversary, ensuring that none ever escapes your mind each year.
4. When She's Expectant or On Her Period
The last thing you want in your relationship is to cross her limits when your woman is on her menses or expecting a child. During these two periods, a woman's mood swings are usually above the roof. Saying or doing nice things for her will usually help calm her down; she might even start getting clingy!Finally (5), all the time is the best time to be nice and sweet to your woman. Of course, this doesn't mean coming out as an excessively nice guy (some women get turned off by that at some point). Rather, it means focusing on letting her know she really matters and that you appreciate her being in your life. The sweetness should be expressed through words, actions, reactions, and even inactions!