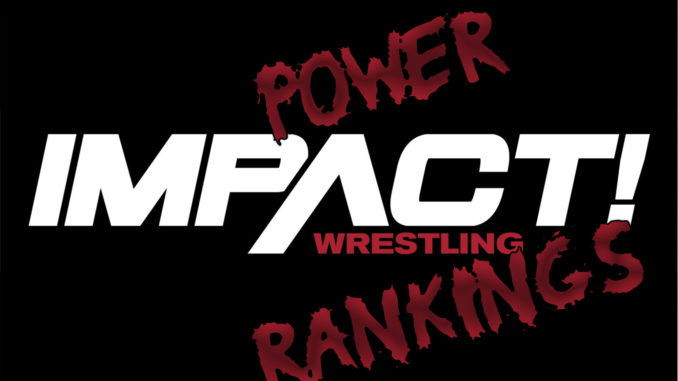 Check out this week's Impact Power Rankings to see how the brand is hanging in there following Bully Ray's attacks on Josh Alexander.
Honorable Mention: Johnny Swinger: He's still entertaining after all of these years.
5: Violent By Design: Can they still be a force without Eric Young?
4: Jordynne Grace and Mickie James: These two are gearing up for something special.
3: Trey Miguel: He's done an admirable job so far as X-Division Champion.
2: Mike Bailey: He's amazing and you'll see- he's just getting started.
1: Josh Alexander: He may be the best Impact Champion in over a decade.