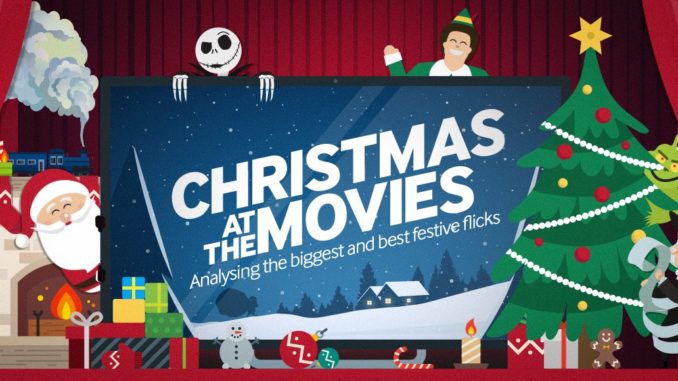 Christmas is a spirit that you want to live in year-round and a truly great Christmas movie should channel the mood of the holiday season. Since we all have different customs and traditions, that means Christmas movies can take many chestnut-roasting. Sadly, society doesn't accept the fact that sometimes you want to watch Elf in July, Betway Luckily have analyzed a large selections of Christmas films, for your viewing pleasure all year round!
Gremlins
Gremlins is one of the most Christmassy non-Christmas movies ever made. This movie adventure involves a teenage boy who is gifted a pet Mogwai for Christmas. But, as many know, there are certain rules you have to follow when caring for a Mogwai, or else they turn into evil green Gremlins. The film is full of madcap set pieces involving Gremlins terrorizing this small-town during Christmas. One of the most exemplary point comes when a gang of Gremlins performs some Christmas Carols outside in the snow. You can get away with this one, just don't hum along with these little devils too loud.
Harry Potter And The Sorcerer's Stone
Hogwarts sure is beautiful around the holidays, and that Christmas dinner is probably one of the most vibrant and stunning holiday scenes we've seen in a long time. Of course, this is the first movie of the series, so we know you love to watch it anyways. With wizards, magic, some evil forces, and a festive school, we think that there are definitely worse ways to spend the holidays than with Harry Potter at Hogwarts. Plus, this gives you a reason to binge the whole series all over again.
The Nightmare Before Christmas
Tim Burton and Herny Sellick's A Nightmare Before Christmas stands in the awkward position of not only being the brainchild of two distinctly creative powerhouses but also doubling as a Halloween and Christmas movie. Because of this, most people watch this one as early as September. But, if Hot Topic can sell its Jack Skellington merch year-round, who's to say you can't enjoy this spooky Christmas Classic the same way? This is one that also doubles as a Disney classic, one which you can find represented in the Disney Parks all the time.
The Christmas Train
The Christmas Train is all about retrieving the spirit of Christmas through random meetings. Movie character Tom meets a variety of memorable characters on the train, which makes him see the good in humanity again. It allows Tom to restore not only his sense of hope, but it helps inspire him to write a story about his departed father. The Christmas Train features some big stars: Dermot Mulroney, Danny Glover, Kimberly Williams-Paisley, and Joan Cusack.
Eyes Wide Shut
There's a ton of Christmas trees, lights, and some pretty holiday-vibe scenes. However, this one is definitely not for kids and is probably the most "adult" film on this list. Still, if you're really looking for a raunchy holiday flick, this one is probably for you.